Cheese wrapping suitable for all types of packaging
Adapts to ripening cycle
Sealing, folding, etc.
Brie
Blue cheese
Processed cheese
Hard cooked cheese
etc.
Special makings available
Flexo printing
Gravure printing
Digital printing
Offset
Laminating
Specific coatinggris>
Roll cutting
Sheet cutting
Embossing
Flexo printing
One to ten colors in solvent, UV or water-based ink, up to 1 200 mm.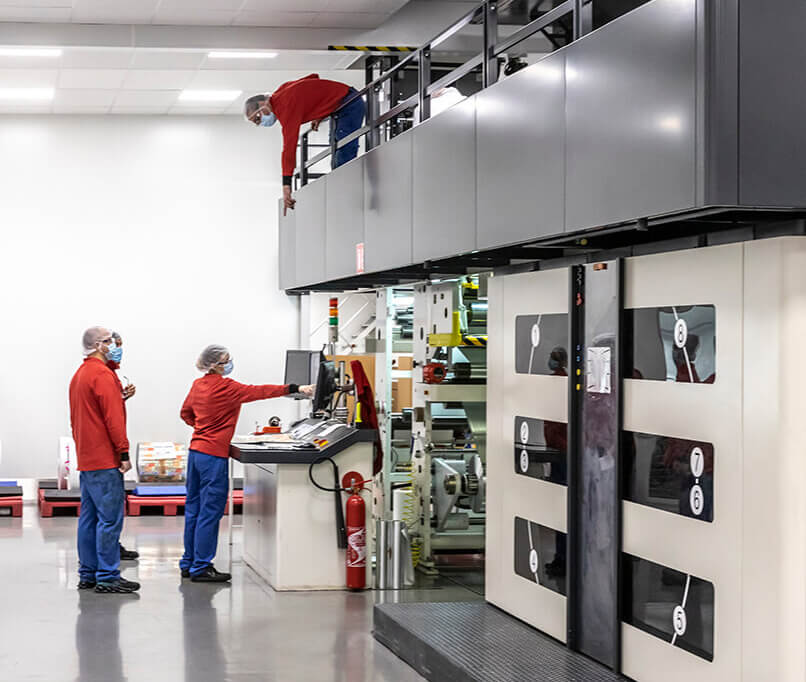 Gravure printing
Digital printing
Offset
Laminating
Specific coatinggris>
Roll cutting
Sheet cutting
Embossing
Our other products for food industries